Improving the health and quality of life for individuals, families, and communities by preventing disease, protecting the environment and promoting healthy lifestyles.
The Health Department Administration Division is responsible for developing and maintaining an operational infrastructure to support the performance of public health functions and must establish effective financial management systems. Formed in 1921, the Licking County Health Department provides public health services to the 170,000 residents of Licking County. The eleven member Board of Health meets monthly to approve budgets, provide oversight, and assure the Licking County Health Department is providing exceptional public health services that meet needs of the residents.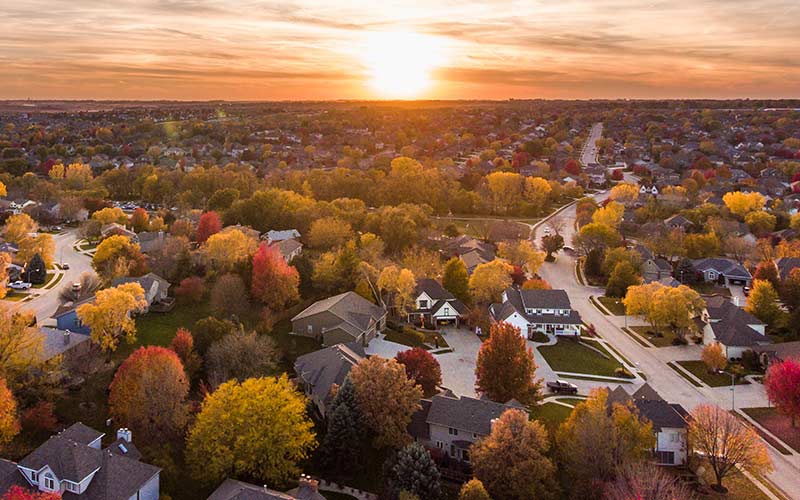 Find career opportunities at LCHD.
Birth and Death Certificates
Find out how to get certified copies of birth and death certificates.
View inspection records for restaurants and grocery stores, campgrounds, pools, wells, sewage systems.
Administrative Program Highlights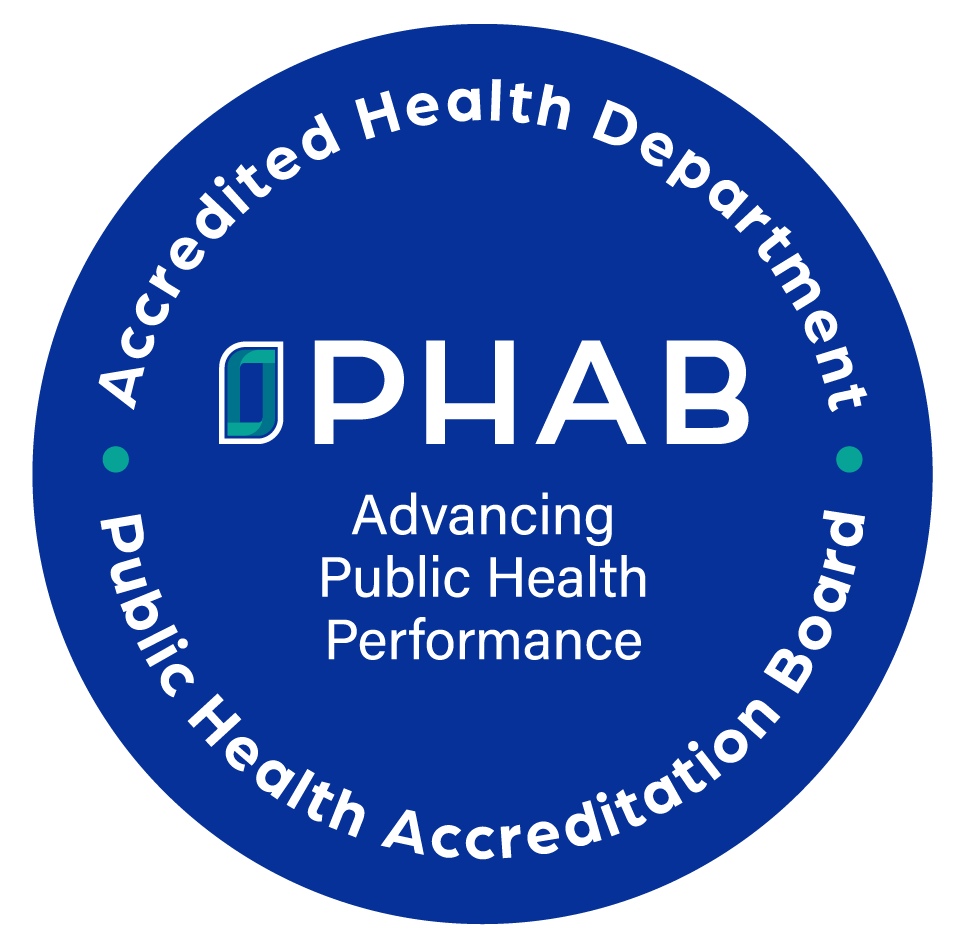 Accreditation
LCHD is nationally accredited by the Public Health Accreditation Board (PHAB) has established standards for the measurement of health department performance against a set of nationally recognized, practice-focused and evidenced-based standards. Achieving accreditation in 2013, LCHD was one the first 22 health departments in the country to have reach this milestone.  LCHD was one of the first 15 health departments in the country to achieve reaccreditaiton in 2019.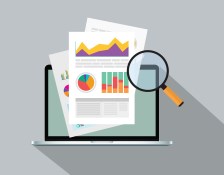 Annual Reports
LCHD provides annual and mid-year reports that are shared with the public via mailings, email lists, social media posts and meeting presentations. The report is a snapshot of the Health Department's activities for that set period of time.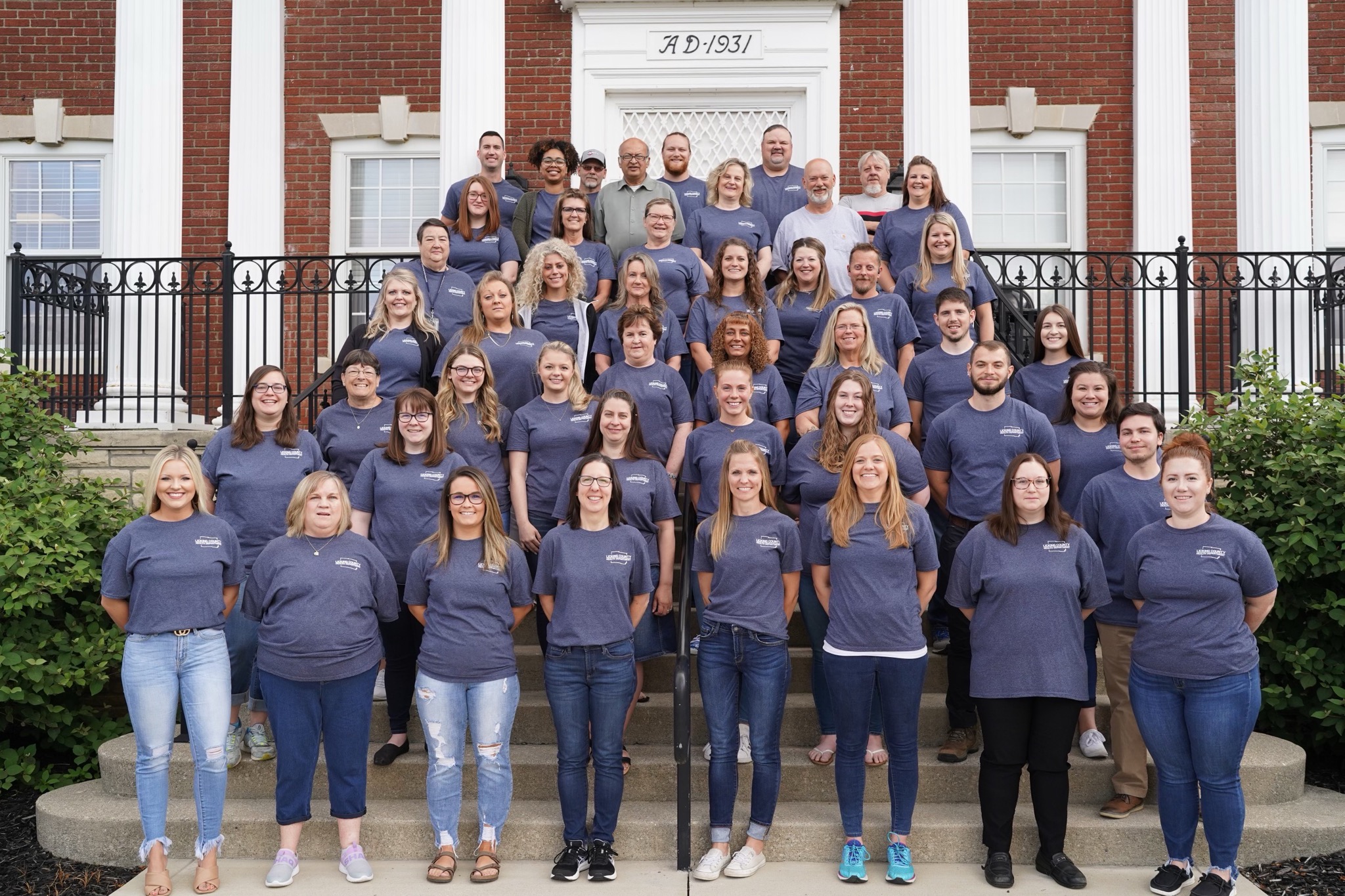 Join Our Team! Employment, Internship, and Volunteering Opportunities
LCHD is a wonderful place to work, learn, and engage in community service. Whether it's a full-time job, summer employment, student internship, or volunteering, you can make a difference and contribute to improving the health of our community!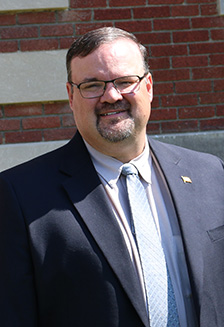 Health Commissioner Chad Brown, RS, MPH
Chad Brown is the Health Commissioner at the Licking County Health Department. He previously served as the department's Director of Environmental Health (EH) and Deputy Health Commissioner. He has worked in public health for 22 years and has worked for several local health departments in Ohio and the Ohio Department of Health (ODH).
Under Chad's leadership, LCHD's EH programs consistently scored among the highest in the state of Ohio based on audits conducted by the Ohio Department of Health. He also led LCHD's accreditation efforts, which resulted in the department becoming one of the first 22 health departments in the country to achieve initial accreditation and one of the first 15 to achieve reaccreditation.
Chad has served as the president of the Ohio Environmental Health Association, he also serves on the board of the Ohio Public Health Partnership and Mental Health America - Licking County. He is an adjunct professor at Ohio University, teaching in the University's Environmental Health Program. Chad has a Bachelor of Science degree in Environmental Health from Ohio University and a Masters degree in Public Health from Walden University.

Mission, Vision, and Values
Our Mission is Prioritizing prevention and providing education to protect your health and our environment.
Our Vision is To be the trusted, community-focused leader in public health, providing accessible services to achieve optimal health. 
Our Values:
Community Oriented: We understand the evolving needs of our community and work collaboratively to serve them.
Accessible: We strive to remove barriers to meet the needs of our community, ensuring access to information, programs, and services.
Quality: We use our expertise to make continuous improvements and provide efficient and effective services and resources.
Accountable: We recognize the importance of being a public agency that works to gain our community's trust.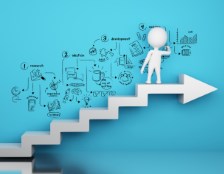 Strategic Planning
LCHD's strategic plan shapes and guides what the health department does and why it does it, sets forth the department's vision, mission, guiding principles and values, and strategic priorities, and describes measurable and time-framed goals and objectives.
The Community Health Improvement plan details priorities for the larger public health system, represented by the members of the Community Health Improvement Committee.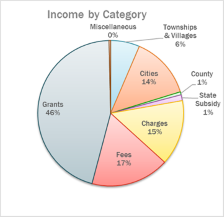 Fiscal Stewardship
LCHD strives to be good stewards of limited local public health funds by practicing sound financial management, seeking diverse sources of funding to support local programs and services, including state, federal, and non-profit foundation grants.
Our Administrative Services Director Anna Wollenburg, and their team assure that funds are tracked and reported in compliance with state and federal guidelines and audit standards.
Public Health Guardian Award
The Board of Health may designate one or more individuals, agencies or programs as recipient of the Public Health Guardian Award each year. Selection criteria include, but are not limited to: Board of Health members or Employees with distinguished service; elected or appointed officials whose actions have advanced or supported public health; physicians, nurses or other medical professionals who have made outstanding contributions to the community; or any individual, agency or program that has made a significant contribution to the promotion and protection of public health in Licking County.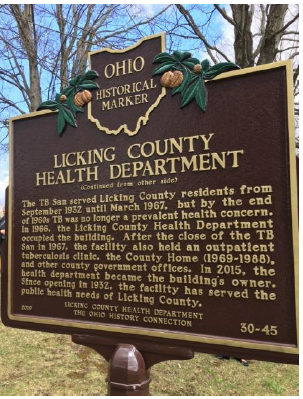 LCHD Human Resources
Links to information for current LCHD employees.