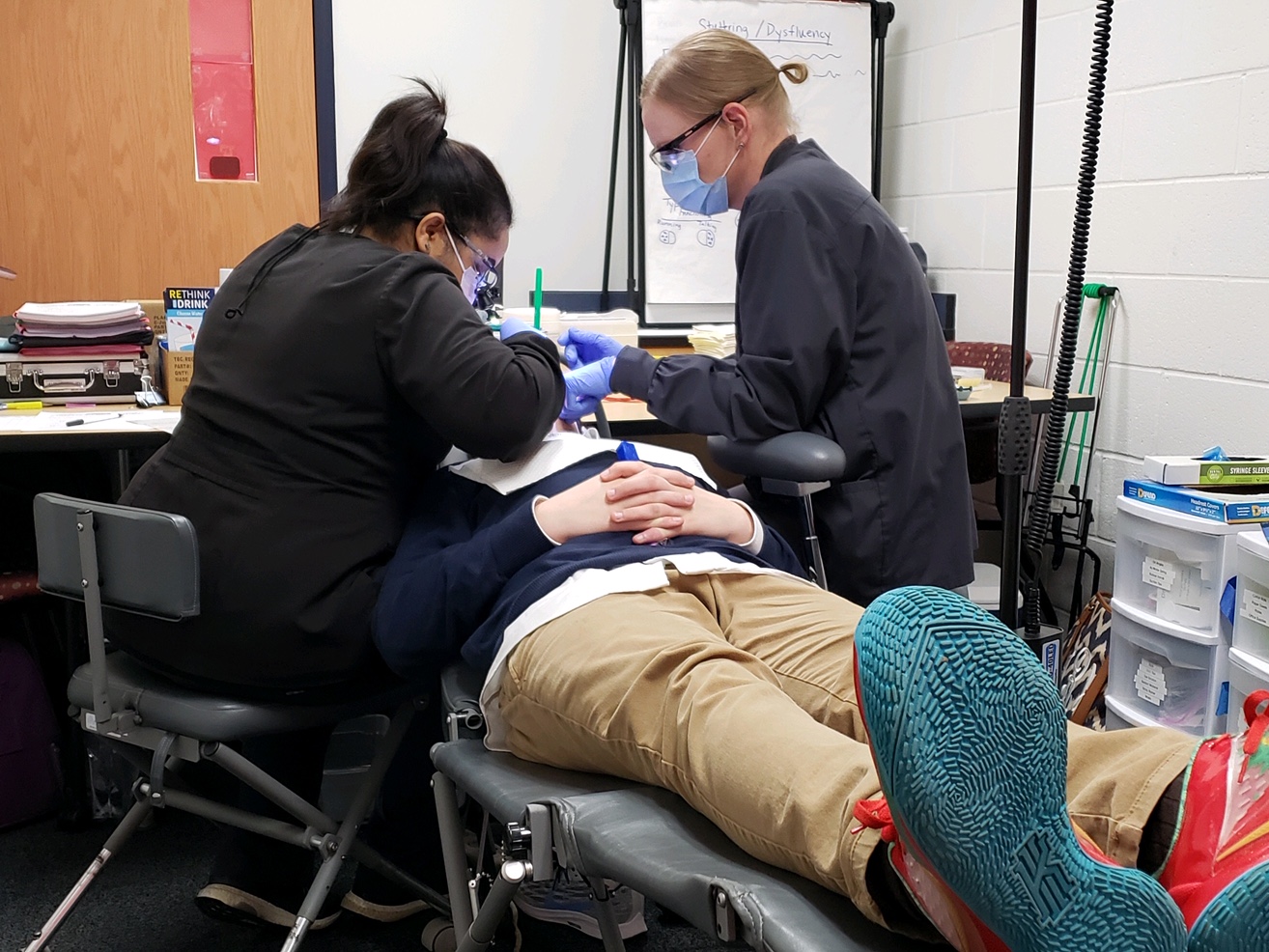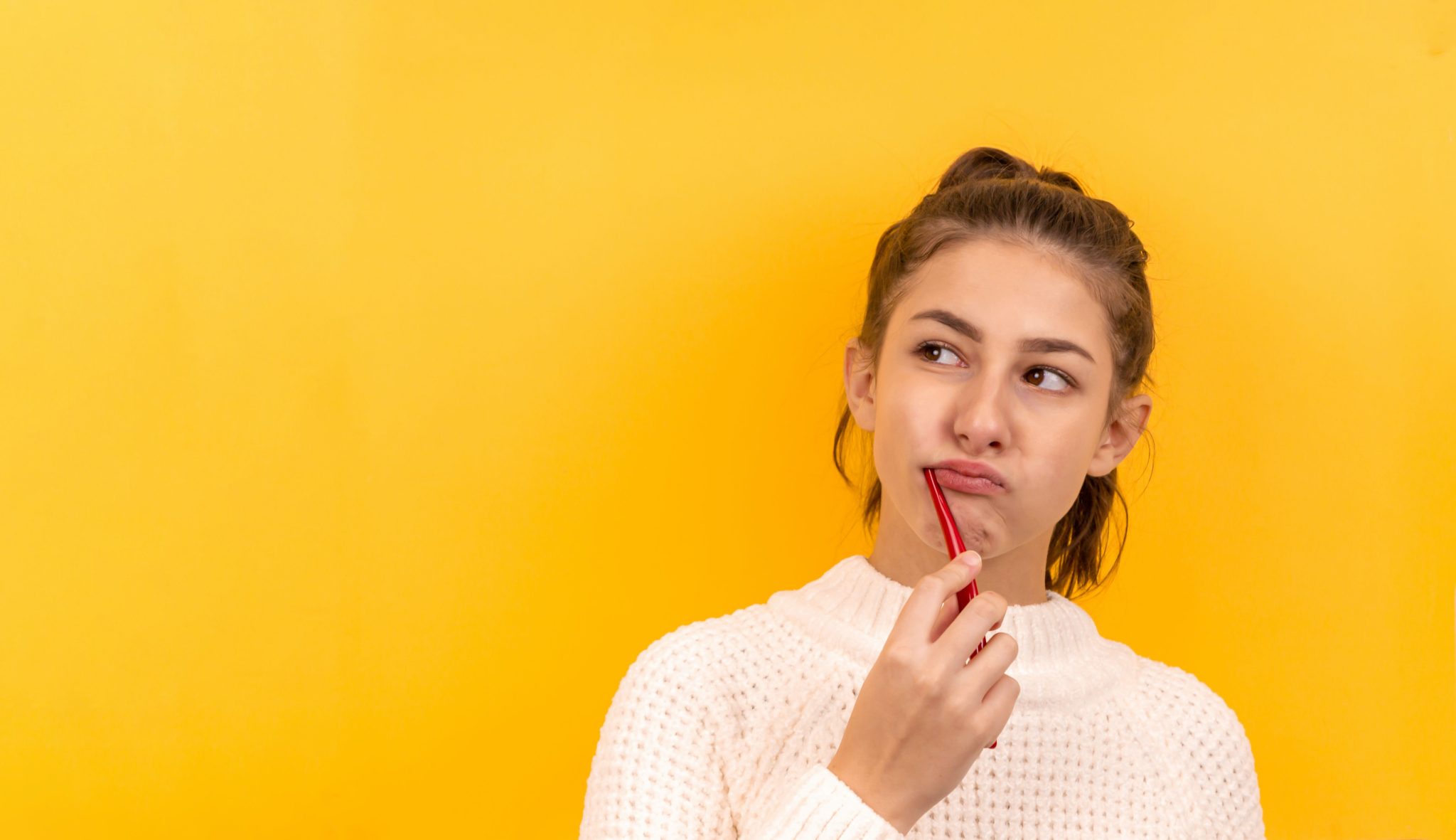 In which County does your child attend school?
Through a grant from the Ohio Department of Health (ODH), the Licking County Health Department (LCHD) provides dental sealants at no cost to second and sixth grade students in income-qualifying schools.
Dental sealants are a thin, protective coating placed on the pits and fissures of back teeth to seal the tops of their chewing surfaces. In children and teens, these teeth are most susceptible to decay, as they are newly erupting and the hardest to keep clean. Sealants simply serve to create a physical barrier between the tooth and decay-causing bacteria. When your child receives sealants, there is a 76% reduction in cavities.1 Ultimately, the sealant can stop cavities from growing (especially in the early stages) and prevent the need for expensive fillings.
Our program uses a resin-based (BPA-free) sealant that contains and releases fluoride over time. If you are interested in reading more about the sealant we use, please see the educational flyers (3M Clinpro Sealant Flyer and 3M Clinpro Sealant Product Profile) below.
Each fall, income-qualifying schools will distribute packets from LCHD (or provide a link to online forms) containing information and a consent form that needs to be signed prior to our team seeing your child. Our dental hygienist and dental assistant will then schedule some days at your child's school. They will then screen and place sealants on second and sixth grade students that sign up and need sealants. Should there be any findings during their screenings, parents will be notified via letter that is sent home with each student seen. Given that our program is a two-year program, we will follow-up with your child in third and seventh grades as well.
Please note that dental sealants are not a substitute for brushing and flossing. Upon assessing your child, if there are full-blown cavities present, we cannot place sealants on those teeth. If your child does not have a dental home, please click here to see the list of dentists in Licking County. While this list is not exhaustive, it will provide you several options in finding a dental home. Additionally, if your child's school offers a mobile dentist, please speak with their school nurse to get more information (we are in no way affiliated with any mobile dentist program).
Our dental sealant team provides dental sealants to students in 36 schools within three counties: Licking, Coshocton and Knox. We have listed our schools by county with links (on the left) to fill out your child's online consent form. It is important that you use the appropriate link (listed under your child's school and their grade level).
If you choose to use the paper packets we have distributed to your child's school, please make sure you fill out the entire consent form, sign it and return it to your child's teacher. Should you misplace your child's paper packet but prefer not to fill out your child's form online, you may download and print the packet below. If you have further questions or concerns, you may email us at dental@lickingcohealth.org or contact our program director, Kari Kennedy, at kkennedy@lickingcohealth.org or (740) 349-6492.
*School districts with an asterisk are part of a fluoride varnish pilot program during the 2023-2024 school year.
FOOTNOTES FOR FURTHER INFORMATION
1Wright JT., Crall JJ., Fontana M., Gillette J., Novy BB., Dhar V., Donley K., Hewlett ER., Quinonez RB., Chaffin J., Crespin M., Lafolla T., Siegal MD., Tampi MP., Graham L., Estrich C., Carrasco-Labra A. Evidence-based clinical practice guideline for the use of pit-and-fissure sealants. A report of the American Dental Association and the American Academy of Pediatric Dentistry. J Am Dent Assoc 2016: 147 (8):672-682.