Healthy Choices = Healthy Families
WIC is the Special Supplemental Nutrition Program for Women, Infants, and Children. WIC helps eligible pregnant and breastfeeding women, women who recently had a baby, infants, and children up to 5 years of age.
The program improves pregnancy outcomes by providing or referring eligible women to support services necessary for full-term pregnancies; reduces infant mortality by reducing the incidence of low birth weight (infants under 5 ½ pounds are at greater risk of breathing problems, brain injuries and physical abnormalities), and provides infants and children with a healthy start in life by improving poor or inadequate diets.
WIC provides:
WIC provides nutrition education, breastfeeding education and support; supplemental, highly nutritious foods such as cereal, eggs, milk, whole grain foods, fruits and vegetables, and iron-fortified infant formula; and referral to prenatal and pediatric health care and other maternal and child health and human service programs.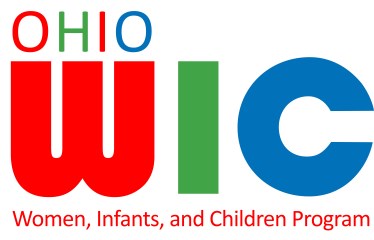 Who Does WIC Serve?
Pregnant and breastfeeding women; women who recently had a baby; infants birth through 12 months; children age 1 to 5 years; who are:
Present at the clinic appointment, and provide proof of identity;
Residents of the State of Ohio;
Determined by health professionals to be at medical/nutritional risk; and
Meets income guidelines - 185 percent of Federal Poverty Income Guidelines.
Am I Eligible for WIC?
WIC eligibility is based on household income, family size and other factors. If you think you may be eligible for WIC benefits, please call (740) 349-6474 to talk to one of our WIC program staff.
Clinic Locations
WIC services are offered at the health department, 675 Price Road, Newark, Ohio 43055, and at satellite locations in Buckeye Lake, Johnstown and Pataskala.
When you call for an appointment, WIC staff will try to schedule a time and location that is convenient for you. Walk-ins are not available.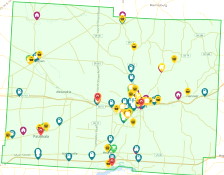 Healthy Eating
Access to foods that support healthy eating habits benefits an individual's health throughout his or her life. Healthy eating habits include controlling calories; eating a variety of foods and beverages from all of the food groups; and limiting intake of saturated and trans fats, added sugars, and sodium. Practicing healthy eating habits can be a challenge for all of us, but for some families, limited access to grocery stores due to a lack of reliable transportation or living in "food deserts" where the nearest store is miles away, contributes to poorer health.
Visit our Healthy Food Access Map to find Farmers Markets, Food Pantries, and stores that accept WIC and SNAP benefits in Licking County. Choose stores with a good variety of fresh fruits and vegetables and multiple dairy and protein options for your best health!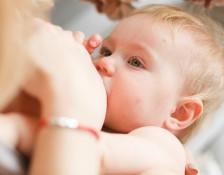 Breastfeeding Support
The experience of breastfeeding is special for so many reasons, including the joyful closeness and bonding with your baby, the cost savings, and the health benefits for both mother and baby. Every woman's journey to motherhood is different, but one of the first decisions a new mom makes is how to feed her child. Here, you'll find facts about breastfeeding and get practical tips on how to make breastfeeding work for you while getting the support you need.
Breastfeeding support is available through the WIC program's Breastfeeding Peer, (740) 349-6942, and the Healthy Moms and Babies program, (740) 349-6829. Breastfeeding support groups and classes are open to the public and are on the 3rd Thursday of each month from 10:30 - 11:30AM at the Licking County Health Department.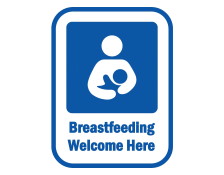 Breastfeeding Friendly Businesses
One of the most important things businesses and the community can do is to allow mothers to feel comfortable while nursing in public. Ohio law (Section 3781.55 of the Ohio Revised Code) allows breastfeeding in public. Businesses can show their support by displaying the "Breastfeeding Welcome Here" decal and educating their staff on the acceptance of breastfeeding in their establishments.
Breastfeeding is a personal choice, but communities play a vital role in informing and supporting a mother's decision to breastfeed her baby. Returning our communities to a breastfeeding supportive culture will take efforts by family, friends, employers, educational institutions, hospitals and businesses. The Licking County Health Department recognizes the local businesses that have taken advantage of displaying the "Breastfeeding Welcome Here" decal at their establishments. Click the link below to see an updated list of Breastfeeding Friendly Businesses in Licking County. To join these local businesses in becoming "Breastfeeding Friendly," please call the Licking County Health Department at (740) 349-6942.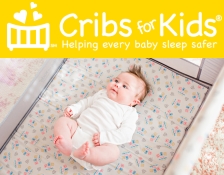 Infant Safe Sleep Tips
The mission of Cribs for Kids® is to prevent infant sleep-related deaths by educating parents and caregivers on the importance of practicing safe sleep for their babies and by providing portable cribs to families who, otherwise, cannot afford a safe place for their babies to sleep.

Are you in need of a safe place for your baby to sleep? We have safe sleep kits available! All items in our safe sleep kits help reduce the risk of Sudden Infant Dealt Syndrome (SIDS). Click the link to the left to fill out the enrollment form!