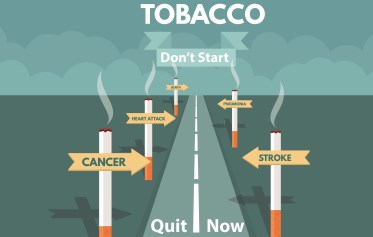 Tobacco use is the single most preventable cause of disease, disability, and death in the United States. Each year, an estimated 443,000 people die prematurely from smoking or exposure to secondhand smoke, and another 8.6 million live with a serious illness caused by smoking. Despite these risks, approximately 46.6 million U.S. adults smoke cigarettes. Smokeless tobacco, cigars, and pipes also have deadly consequences, including lung, larynx, esophageal, and oral cancers.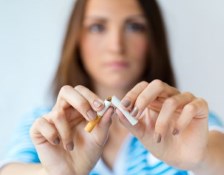 Community Cessation Initiative (CCI)
This program is designed to connect individuals who wish to quit smoking, vaping, or using other tobacco products with local cessation services. LCHD encourages community members who are ready to quit using tobacco to call (866) 525-2132 or email cci@lickingcohealth.org. Through the CCI program, cessation services are billed through participants' private health insurance and/or Medicaid. If cessation services aren't covered or the participant is uninsured, the program will cover the cost of the counseling services, at no expense to the participant. Participants also will benefit from a unique feature of the program, relapse management. The LCHD CCI coordinator will follow up with each participating client to help them stay tobacco-free, encourage additional quit attempts and conveniently connect them with additional cessation services, if needed.
Although no single characteristic explains a person's risk for tobacco use, the highest risk populations in Ohio include those who are socioeconomically disadvantaged, those with disabilities or mental health challenges, and those who identify as LGBT. African American residents and pregnant women are also populations of special interest for intervention efforts in Ohio due to tobacco-related health consequences. According to the 2017 Licking County Community Health Assessment, 24 percent of Licking County adults report actively using cigarettes. Cancer, heart disease, and chronic lower respiratory disease are among the leading causes of death in Licking County and are all causally linked to tobacco use.
#MYLIFEMYQUIT. Free Help, Just for Teens. At My Life, My Quit we share the truth about nicotine, vaping and other tobacco products. If you decide you want to quit, we're here to help you do it successfully. Text "Start My Quit" to 855.891.9989 or call to talk with a coach who is ready to listen and cheer you on. It's YOUR LIFE and we're here to help you live it YOUR WAY. My Life, My Quit is always free and confidential. Start My Quit.
Adults can call 1-800-QUIT-NOW (1-800-784-8669) to contact Ohio's quit line or call the Licking County Health Department cessation program at (740) 349-4532 for quitting assistance and referrals.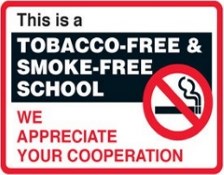 Tobacco Use Prevention
LCHD leads efforts to reduce the rate of youth and adult smoking, vaping, and other tobacco product use through education and system and policy change.
The Licking County Wellness Coalition and Tobacco Use Reduction Network (TURN) work toward system and policy changes to reduce tobacco use.
LCHD works with Our Futures Licking County to conduct "Reward and Reminder" tobacco sales compliance checks at tobacco retailers.
Our health educators work with schools to adopt 100% Tobacco-Free School policies.
We promote smoke-free multi-unit housing policies in apartment buildings.
Tobacco-Free Worksite Campus policies improve employee wellness and visitor comfort.
Kickin' Ash Splash Pool Party, and annual tobacco, drug, and alcohol free event for the whole family hosted at the Heath City Water Park. If you are interested in sponsoring or volunteering please contact us.
Moms Quit for Two
Cigarette smoking during pregnancy has been identified as one of the most significant factors contributing to poor pregnancy outcomes. Smoking during pregnancy increases the likelihood of any of the following
Child using breathing treatment
Miscarriage
Premature delivery
Stillbirth
Low birth weight
Women who quit before or during pregnancy can reduce or eliminate these risks. Despite the well-documented maternal, fetal and infant health effects of smoking during pregnancy, 39 percent of births in Licking County over the past 5 yeast were to mothers who smoked at some time during their pregnancy.
Moms Quit for Two provides smoking cessation counseling for pregnant and new moms and their partners to improve birth outcomes and to assure that children are not exposed to environmental tobacco smoke.