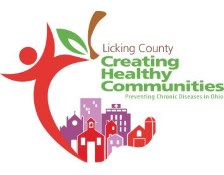 Mission: Activating community-led solutions to create sustainable change in policies, places, and population health.
Vision: Vibrant Ohio communities where everyone has access to healthy food and opportunities for active living.
In 2020, the Licking County Health Department (LCHD) was one of 22 counties in Ohio to receive the Creating Healthy Communities (CHC) grant for a 5-year cycle from 2020-2024. The grant funding comes from the Centers for Disease Control and Prevention's (CDC) Preventive Health and Health Services Block Grant which aims to prevent and reduce chronic disease throughout the state of Ohio. These funds are administrated by the Ohio Department of Health (ODH).
City of Newark
Enhanced crossings along the TJ Evans Panhandle Trail at Dayton Rd., O'Bannon Ave., and Oakwood Ave (Coming Soon)
Thanks to a partnership between the CHC program at LCHD and the City of Newark's Department of Public Service, three enhanced crosswalks will be installed along the TJ Evans Panhandle Trail at Oakwood Avenue, O'Bannon Avenue, and Dayton Road to improve safety for pedestrian and bicyclists.
Lakewood School District
Crossing installation at Burch St. in the Village of Hebron (Coming Soon)
In partnership with the Village of Hebron, the CHC program at the LCHD will be installing a crosswalk at Burch St. in the Village of Hebron to improve pedestrian and bicyclist safety and increase access to active living opportunities.
Licking County
Veggie Van Pop-Ups
Four Veggie Van Pop-ups were held throughout Licking County this summer in partnership with the CHC program at the LCHD, Local Matters, and the Licking County Mobile Grocery Store Committee. Veggie Van is a mobile grocer that provides affordable, convenient access to healthy food options!
311 healthy food items were distributed
Over 50 individuals were served
Veggie Van, a program offered by Local Matters in partnership with the Licking County Health Department and the Licking County Mobile Grocery Store Committee.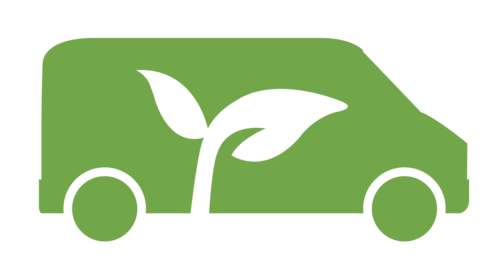 Want to get involved? Join the Licking County Wellness Coalition (LCWC)
The LCWC was founded in 2006 as a result of the Community Blueprint. Since then, the coalition has evolved and works towards addressing the priorities of obesity, chronic disease, and tobacco use and exposure. The LCWC's mission is to create a healthier Licking County by increasing health and wellness of the county residents through policy, system and environmental change strategies that promote healthy lifestyles.
For more information, email the LCWC chair, Bri Perkins at bperkins@lickingcohealth.org
Additional Resources Around Licking County
Licking County Interactive Maps
Find Farmers Markets, Food Pantries, and stores that accept WIC and SNAP benefits in Licking County. Choose stores with a good variety of fresh fruits and vegetables and multiple dairy and protein options for your best health! Use this map to find healthy food choices for you and your family.