COVID-19 VACCINES
LCHD offers all Pfizer primary series COVID-19 vaccines (1st and 2nd doses) and the Pfizer bivalent booster (for ages 6m+) at the health department located at 675 Price Road in Newark.
Starting March 7, Covid vaccines will be available on Tuesdays by appointment only. To schedule, please call the front office at 740-349-6535. Individuals who are homebound may call LCHD at (740) 349-6535 to arrange a COVID-19 vaccination at their home.
LCHD offers FREE at-home Covid test kits in the front office of both our main office and Pataskala office. If you are experiencing symptoms, please have someone else pick up a test kit.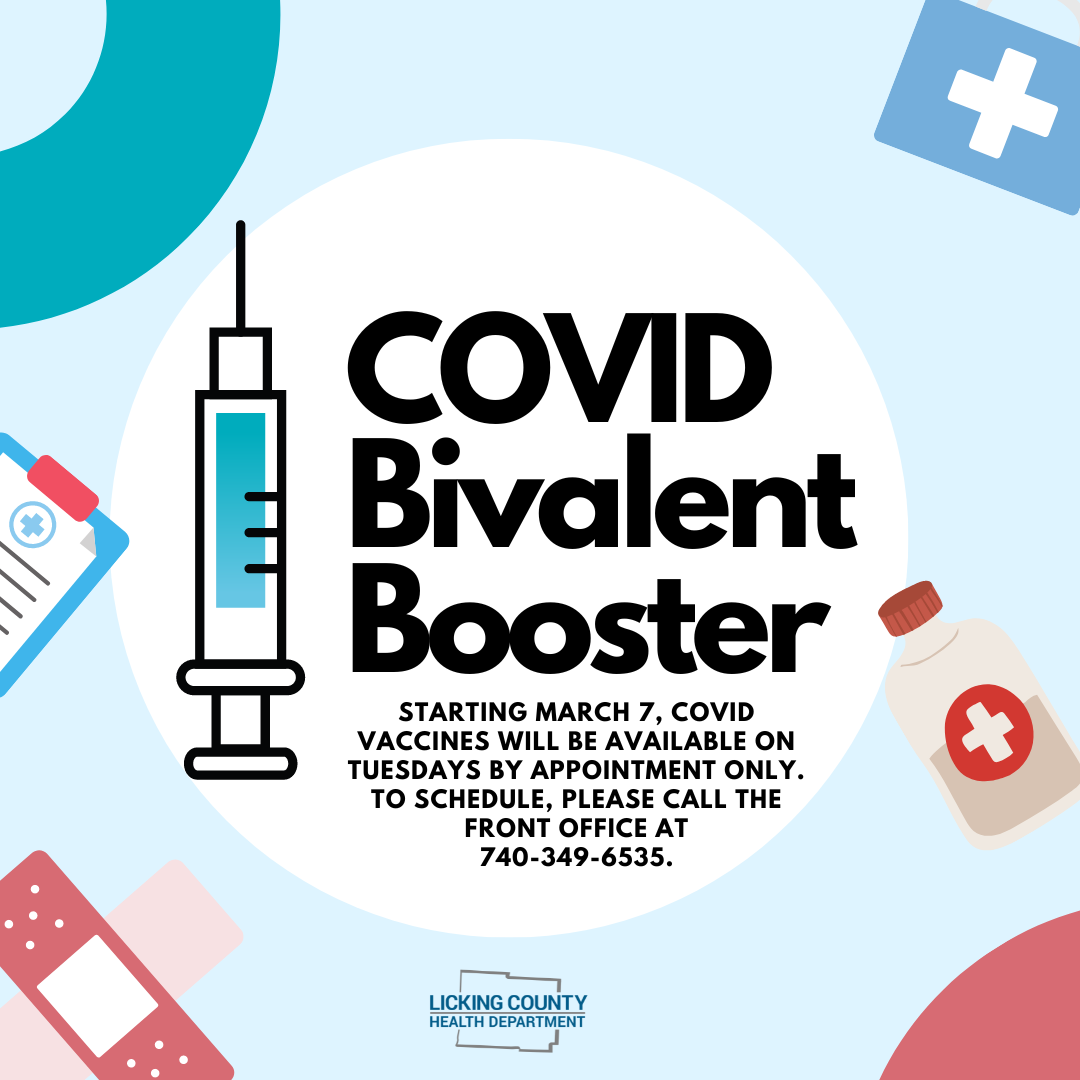 Sign-up to receive Public Health Announcements and Alerts