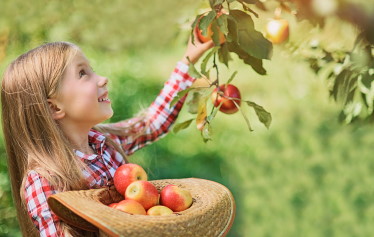 Building a strong foundation for lifelong health can prevent a variety of health issues as adults. LCHD emphasizes youth health promotion programs that lead to adopting healthy habits when young and providing an education that empowers our children to make informed decisions about their health as the grow up.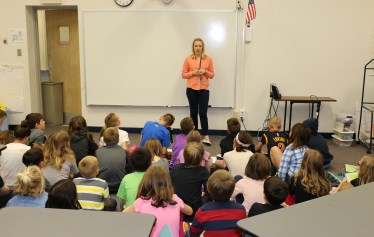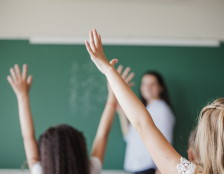 3rd Grade Partners in Wellness Program
LCHD offers the Partners in Wellness Program to all third grade students in Licking County. The program is a free, comprehensive, year-long wellness program presented to 74 classrooms in 11 school districts.
Health Educators visit the classrooms to provide each child with the skills and knowledge that will enable them to make and practice health decisions that are best for them. The program covers all aspects of wellness including physical, social and emotional health. Half-hour classroom presentations are delivered once every two weeks.
Students learn through interactive activities, videos, experiments and role playing. Some teachers incorporate homework assignments related to the topic. When funds are available, students receive incentives to remind them of the lessons learned and to prompt them to share the lesson with their parents.
Lessons Include:
Introduction to Wellness - Students are introduced to the concept of wellness and how it includes their physical, emotional and social health.
Communicable Disease Control - Proper hand washing, bacteria and viruses, preventing the spread of germs. (Experiments are included in this lesson - 2 days)
Heart Health - The role the heart plays in the body and how to keep your heart healthy. (Video utilized)
Proper Nutrition - Kids learn about the MyPlate food model and how to eat to be healthy and strong.
Physical Activity - The benefits of living a physically active life for overall wellness. What amount of exercise is appropriate for good health.
Tobacco Use and Vaping Prevention - Tobacco and vaping and how it affects the body, secondhand smoke, and the concept of addiction.
Dental Health - About teeth and the function of each tooth, plus proper tooth care. (Puppet used to demonstrate proper brushing techniques.
Stress Management - Good and bad stress, and how stress can affect health. Positive ways to cope with stress.
Personal Hygiene - The importance of good hygiene - including bathing and personal grooming.
Medication safety - Importance of being safe with medications, including over the counter medications.
Summer Safety - Students learn about bike safety and the importance of wearing a proper fitting bike helmet.
School Districts Participating
Granville Intermediate School
Granville Christian Academy
Heath - Stevenson Elementary
Johnstown-Monroe
Licking Heights - South and West
Licking Valley Elementary
Newark - Ben Franklin, Legend, Carson
Northridge Primary
North Fork - Utica and Newton
Par Excellence Academy
Southwest Licking - Pataskala Elementary
This program is supported through the LCHD general fund and by the support of grants and donations. If you are interested in providing support to help maintain this program please call (740) 349-6491 or email us.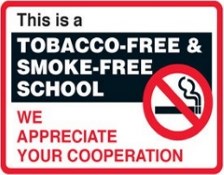 Other Youth Focused Health Promotion Programs
Kickin' Ash Splash Pool Party, and annual tobacco, drug, and alcohol free event for the whole family hosted at the Heath City Water Park.